Sanitary Solutions for Restaurants, Salons, Offices and Alternative Care Facilities
Safety, privacy, modular flexibility – there are many benefits to organizing your space with our durable, dependable custom room dividers. Lightweight and easy to assemble.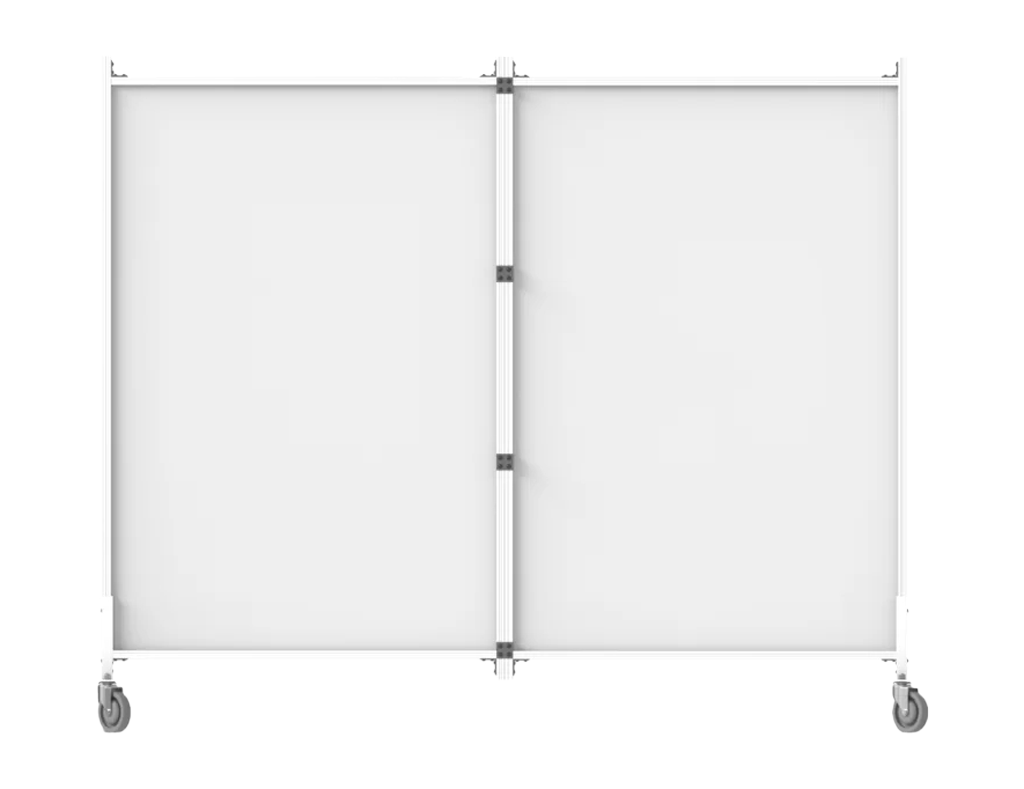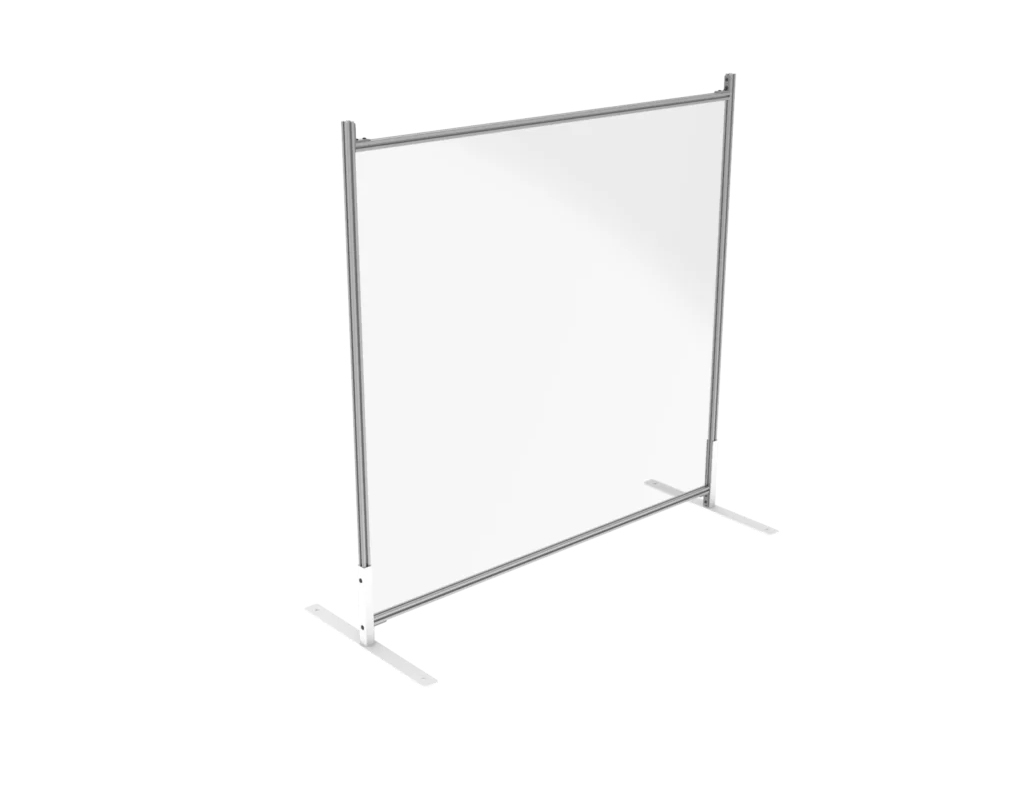 Clear or color panels available
Custom sizes and colors upon request
Easy to clean
Lightweight, easy to move
Wheel casters available
Compact storage when not in use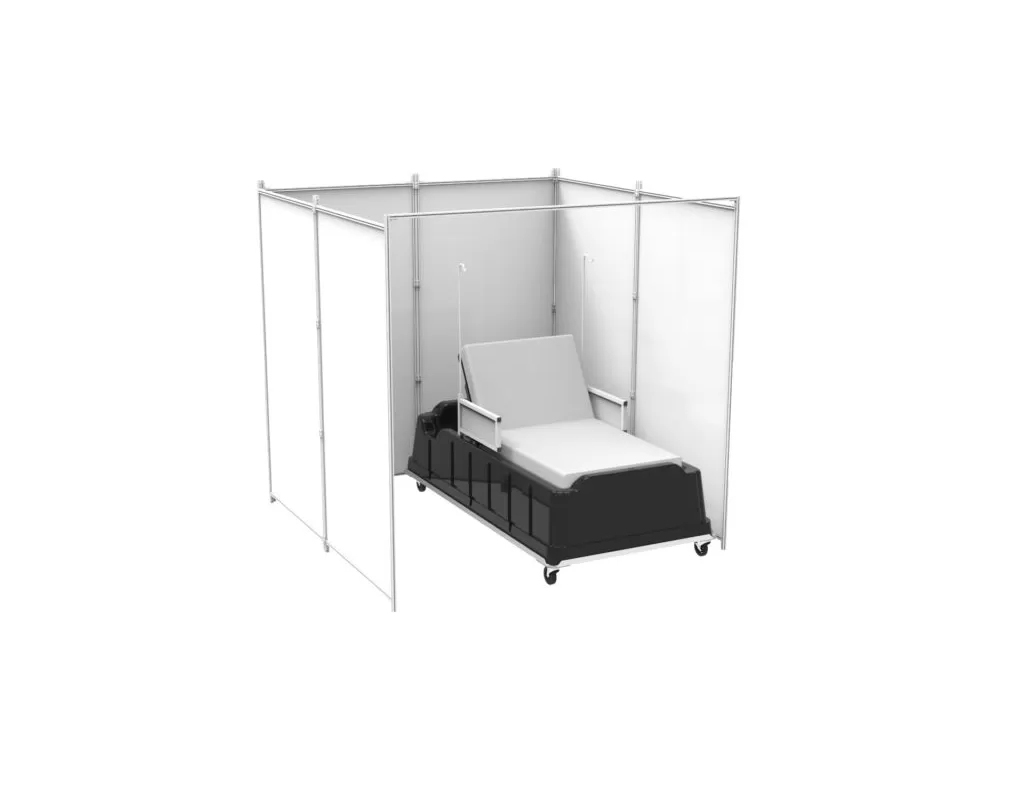 Lightweight
Easy to assemble with standard tools
Strong extruded aluminum metal supports
Can be built in numerous room grouping sizes
Curtain rod stabilizer
Starting at $324, our custom room dividers are an affordable and flexible option for restaurants, spas and salons, offices, and other work and community spaces. They can provide health and safety barriers during COVID-19 and help businesses make the most of their available space. Choose transparent walls to help patrons feel connected at a safe distance or opt for opaque dividers to maximize privacy, both available in an array of colors to match your interior design and brand standards.
Our Emergency & Disaster Relief Wall Partitions are an affordable custom room divider for a variety of disaster relief environments, such as alternate care facilities, clinics, and hospitals. These dividers offer maximum privacy and can be quickly set up with minimal assembly and standard tools. For example, our testing team has determined a single room with three standard walls can be assembled and ready for use within 15 minutes. Our eight-room configuration with 18 standard walls can be erected in just over an hour!
These custom room dividers are easy to clean and sanitize for the health and protection of patients and employees. They're also durable with sturdy extruded aluminum metal supports and HDPE walls that will withstand multiple uses over time.
All our custom room dividers are lightweight and easy to move as often as required. They collapse and allow for compact, nestable storage when not being used.
A global leader in material handling solutions and custom plastics, we have been responding to changes in client and industry needs with innovative solutions and top-quality, reasonably priced products for more than forty years. During the COVID-19 pandemic, the increased demand for emergency and disaster relief supplies, such as custom room dividers and humanitarian and hospital beds, inspired our engineering, design, and production teams to rapidly develop and manufacture creative new ideas to meet those needs.