Explore the workplace of thermoformed plastic manufacturing by stepping into the shoes of a Finisher at TriEnda.
Ever wonder how plastic pallets are manufactured? If so, you've come to the right place. We'll be diving into the world of our production associates here at TriEnda to learn more about their duties, let's start with our Finishers.
What Does A Finisher Do?
Our Finishers are important to the production of the thermoformed plastic packaging we create here at TriEnda. We value their role tremendously as they touch every part that is manufactured for our customers. Because of this, we emphasize the development of our Finishers and many go on to earn promotions within production or even to the office if they choose.
The role of a Finisher is pretty straight forward, they're tasked with finishing off a thermoformed product so that it's ready to be shipped to the customer. This can be done via trimming, cleaning, assembly, and packaging of the parts and products we produce. Finishers also support their team at their work cells by assisting with the setup of secondary finishing tools like drills and handheld routers and clean up their areas by sweeping excess plastic pellets and removing scrap from the ground.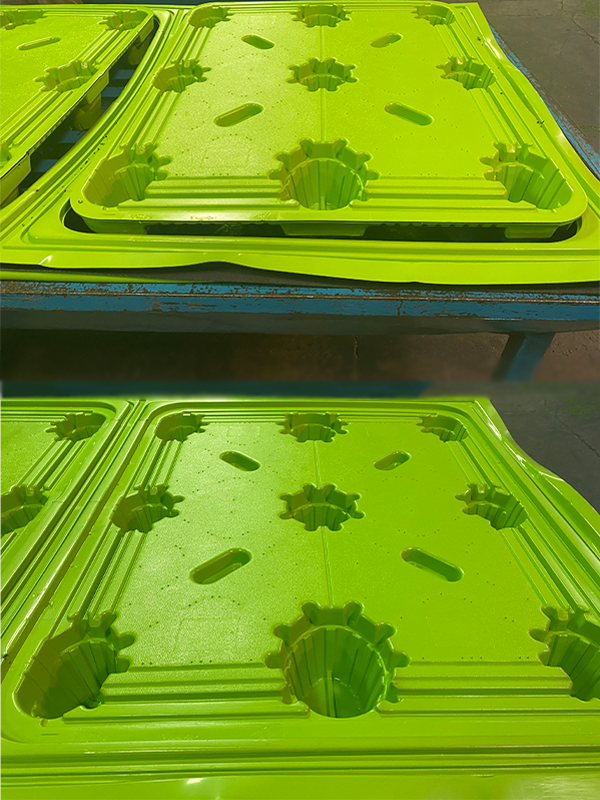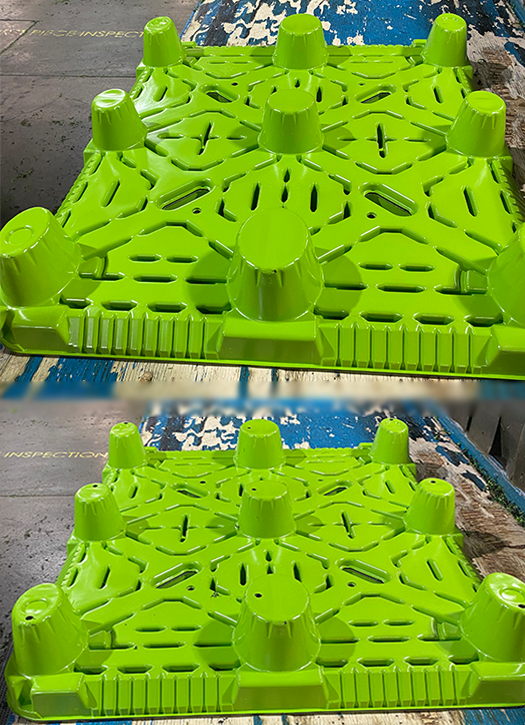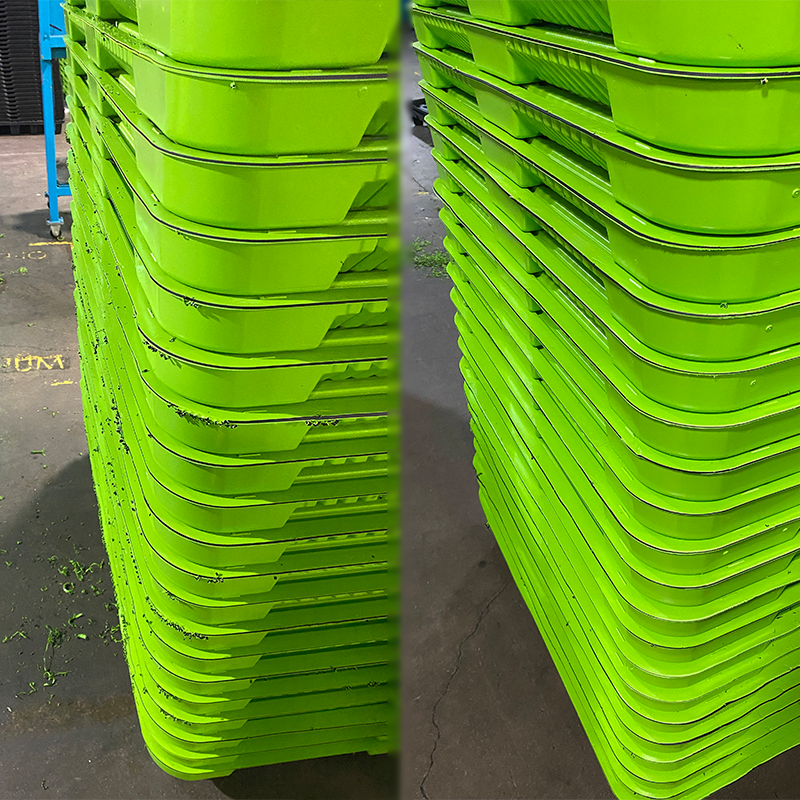 Pictured here is an example of how a Finisher performs trimming, cleaning, and drilling to finalize a product before it is shipped. Once these green pallets are pulled off the thermoformer, two Finishers utilize handheld routers to perform a rough cut on the part and remove excess pallet. The pallets are then conveyed down to another Finisher who drills drain holes in each of the legs so that water and other liquids don't get trapped in the pallet and make it unsanitary. The final step is to use a utility knife to smooth out the rough edges.
A Thermoforming Finisher's Schedule
At TriEnda, Finishers work on a 2-2-3 schedule, or a 7-on-7-off one. They have 12 hour shifts that happen on days or nights. Each Finisher is given three breaks throughout the day, two 10-minute breaks and another 20-minute one. When days are hot in the summer, we provide extra heat breaks and add extra Finishers to each work cell to help lighten the workload and give everyone a chance to stay cool and rest.
Every day, a Finisher has the opportunity to work on at a different work cell which is producing a new product so that they see a variety of thermoforming work. With the wide variety of material handling solutions we create, a Finisher could go a very long time before working on the same thing twice. If you're interested in becoming a Thermoforming Finisher and joining the TriEnda team, please apply today! To send us your application, you can visit our website to view our openings and a member of our team will be in touch with you shortly.