Thermoformed Material Solutions
Whether for the automotive, food, healthcare, or government industry, most companies have unique requirements and specifications for their material handling solutions.
With one of the largest and most experienced engineering teams in the industry, we stand ready to design and deliver the precise solutions that fit your exact specifications.
Our expert engineering and design team can deliver the custom material handling solutions you need for success. Contact us online or call 800.356.8150 today to discover why we have been a global industry leader in plastics manufacturing for more than 40 years.
Custom Material handling Solutions
We can design and engineer a variety of custom material handling solutions using our single and twin sheet thermoforming process.
Plastic Pallets
Reusable Bulk Containers/Sleeve packs
Battery packs and trays
Wheel packs and trays
Cargo protection solutions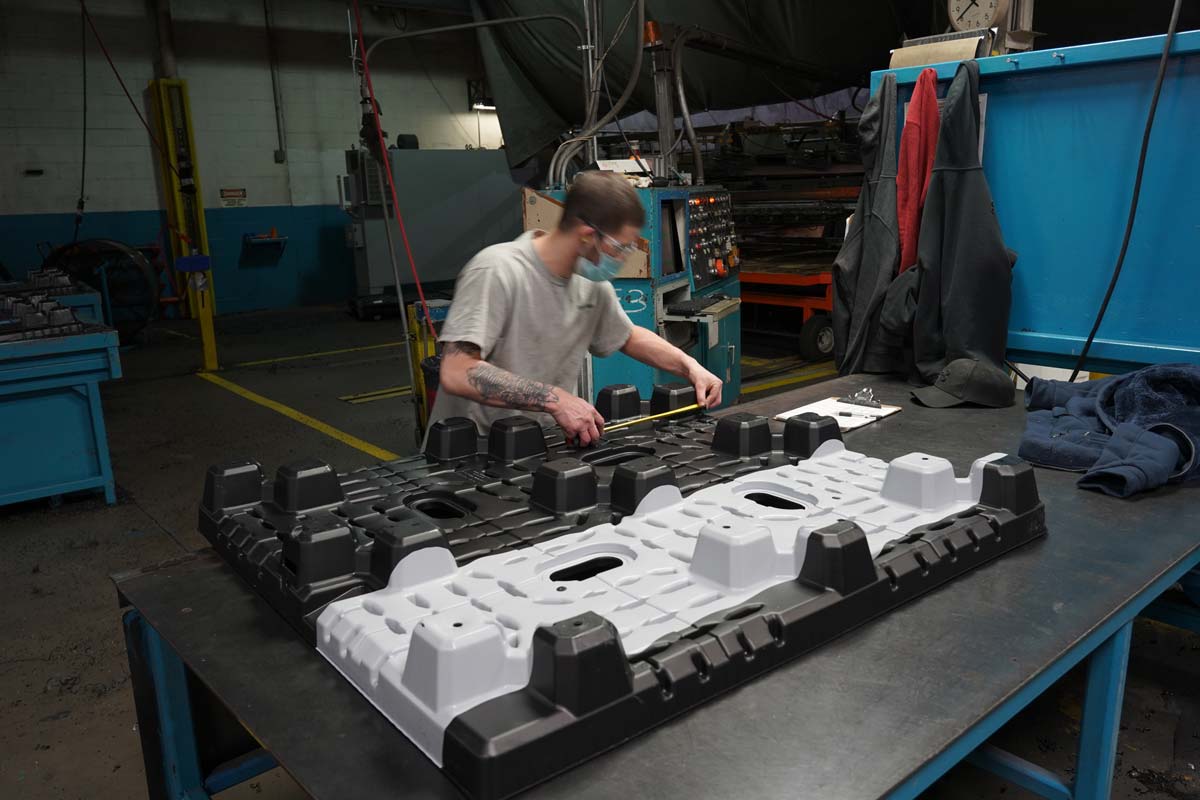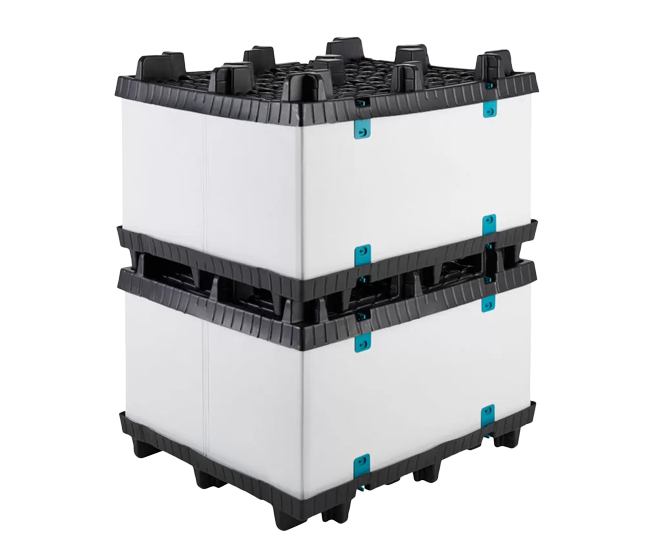 Benefits of Our Custom Material Handling Solutions
Custom Designs
Fast Turnaround
Precise Configurations
Sustainable
Time and money-saving thermoforming process Ideal for custom plastics solutions, thermoforming speeds up the prototyping process, reduces tooling cost compared with injection molding, and allows for unrivaled design flexibility. Our in-house extrusion and thermoforming processes for custom material handling solutions will save you time and money.
We excel at tailoring solutions by industry and exact specifications. Cargo weight, load types and configurations, and the types of equipment that will interface with your custom material handling solutions are just a few of the design inputs we consider during the design and engineering phase. We will even handle prototyping and testing to ensure performance and smooth integration into your supply chain.
Do you need leak containment features for shipping within the automotive industry? Do you need plastic pallets for the grocery industry that will integrate with your tracking system? What about an anti-slip coating to prevent cargo from shifting? We can design and engineer a custom solution with options such as ventilation, drain holes, compatibility with tracking technologies, TruGrip™ anti-slip, performance enhancements, stabilizing features, or company branding and logos.