Automotive Plastic Pallets
Thermoformed HDPE Twin Sheet Construction
The high-density polyethylene (HDPE) twin sheet construction of our automotive plastic pallets provides durability and longevity. Easy-grip loops and a 4-way forklift and forkjack entry allow for improved mobility and use. An anti-jam feature keeps nested pallets from resting on retractors during return shipments. Constructed with a mirror image design, automotive plastic pallets are fully nestable to conserve storage space and reduce shipping costs.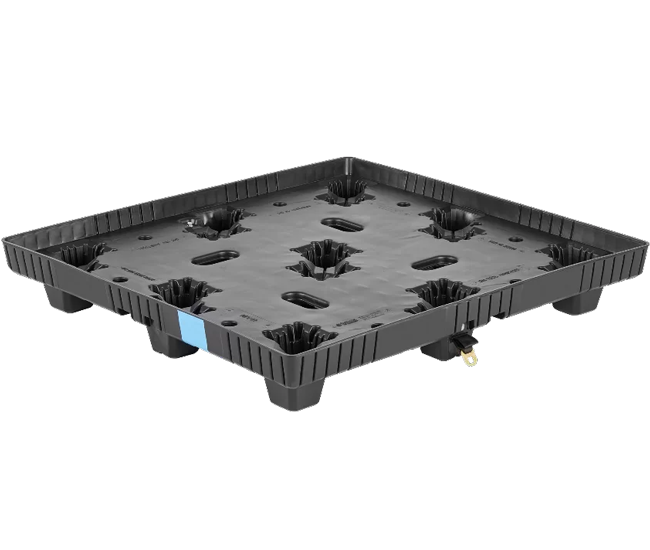 RECYCABLE. CRADLE TO CRADLE.
Sanitary, ships worldwide without delays.
Weather resistant, withstands humidity.
Impact resistant for long cycle life.
4-Way Forklift & Forkjack Entry
Transporting Automotive Parts
Agriculture
Construction
Food and beverage
Manufacturing
Pharmaceutical
Retail
Transportation and warehousing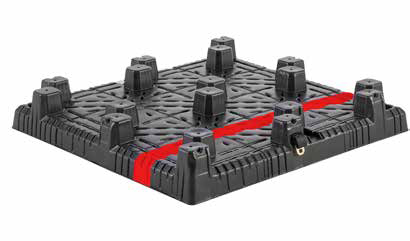 Three sizes and varieties: light-duty, medium-duty, and heavy-duty
Cargo belt and buckle standard for securing a load
Stripe identification
Identification labels in four (4) locations
Trays can be designed to interlock with top pallet deck
Drain holes
Hand holes