Thermoformed HDPE Twin Sheet Construction
The GS45x48 injection molded pallet and thermoformed single sheet T45x48 lid seamlessly work together to provide superior cargo protection. These heavy-duty industrial plastic pallets and lids are rackable and nestable for easy transportation and storage. Easy-grip loops and a 4-way forklift and forkjack entry improve usage and mobility.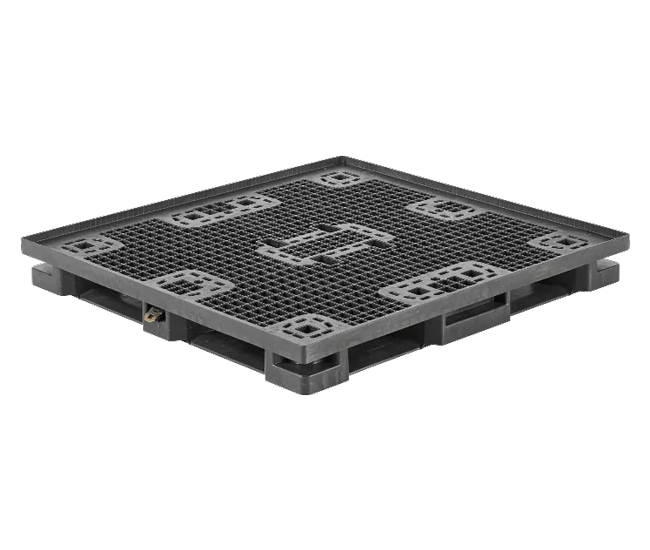 RECYCABLE. CRADLE TO CRADLE.
Sanitary, ships worldwide without delays.
Weather resistant, withstands humidity.
Impact resistant for long cycle life.
4-Way Forklift & Forkjack Entry
Mobility and usage upgraded
Construction
Manufacturing
Automotive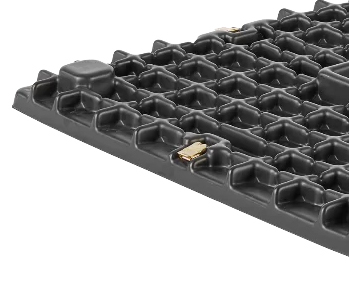 Cargo belt and buckle standard for securing a load
Identification labels
Coditherm marking
GS45x48 Injection Molded Pallet

GS 40×48 Light Duty Rackable Pallet