Systems Pallet: Nestable Plastic Pallets
Thermoformed HDPE Twin Sheet Construction
Our Systems Pallets are available in five standard sizes and can be customized to fit your needs. These nestable plastic pallets are engineered to be compatible with conveyor systems and automated storage and retrieval systems (ASRS). Steel, aluminum, or other substrates can be encapsulated for additional support with conveyors and racking systems.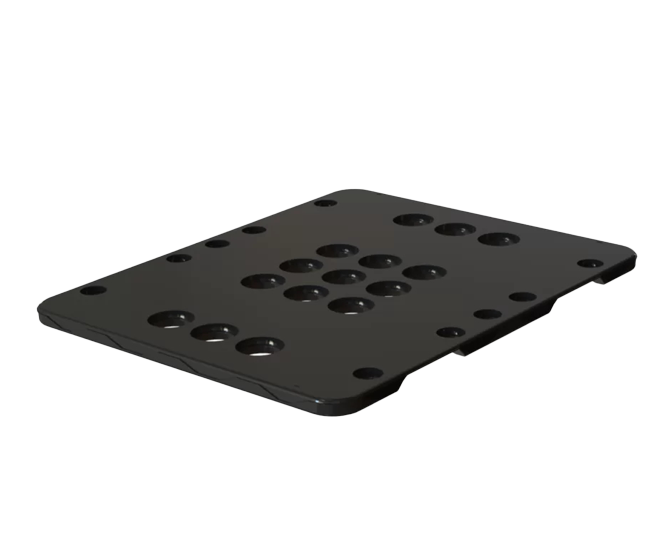 RECYCABLE. CRADLE TO CRADLE.
Sanitary, ships worldwide without delays.
Weather resistant, withstands humidity.
Impact resistant for long cycle life.
4-Way Forklift & Forkjack Entry
Maximum Storage and Transportation Efficiency
Construction
Food and beverage
Manufacturing
Pharmaceutical
Retail
Transportation and warehousing
Custom sizing available
TruGrip™ anti-skid surface technology
Stripe I.D.
Custom logos and/or label locations