Learn more about TriEnda's distribution series of pallets to find the best solution for your organization.
With a multitude of shipping pallet options in the market, choosing the right pallet for your organization's needs can be difficult. Luckily our distribution series of pallets is easy to understand and has the durable material handling solutions you've been looking for.  
Our Strong, Durable and Lightweight Shipping Pallet
TriEnda's lightest weight pallet is the Economy. This strong, durable pallet may be lightweight, but it holds up to big projects. With a static rating of 1,500 pounds, this petite pallet packs a punch. If your organization is looking for a no-frills, cost efficient shipping solution, the Economy is the way to go.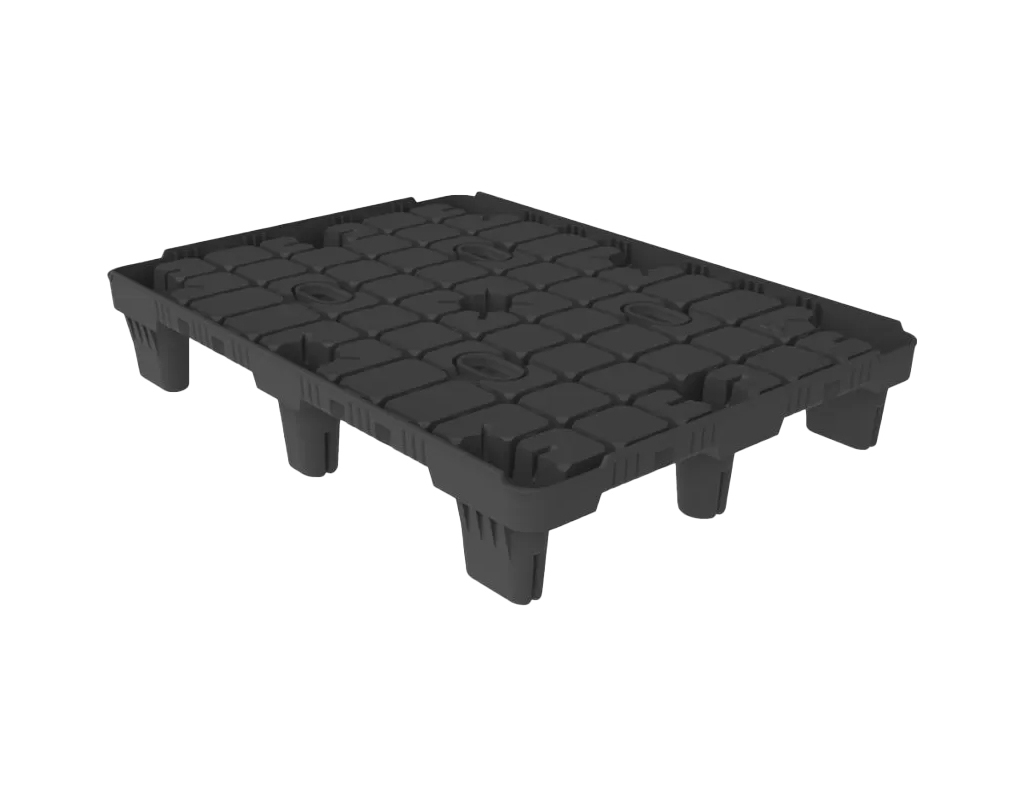 Versatile Industrial Shipping Pallets
The next level of shipping pallets leads us to the Industrial. With two size options, lipped edge capabilities, and a high-profile version that fits with competitor models, this is the most versatile option in TriEnda's arsenal. The regular Industrial pallet comes in both a 40 x 48-inch and 42 x 48-inch designs. Additionally, the 40 x 48-inch pallet has the unique capability of being created with lipped edges to make sure product remains securely in place during transport. No matter the model, these durable pallets support a static capacity of 2,500 pounds and will hold up to whatever you need to load them with.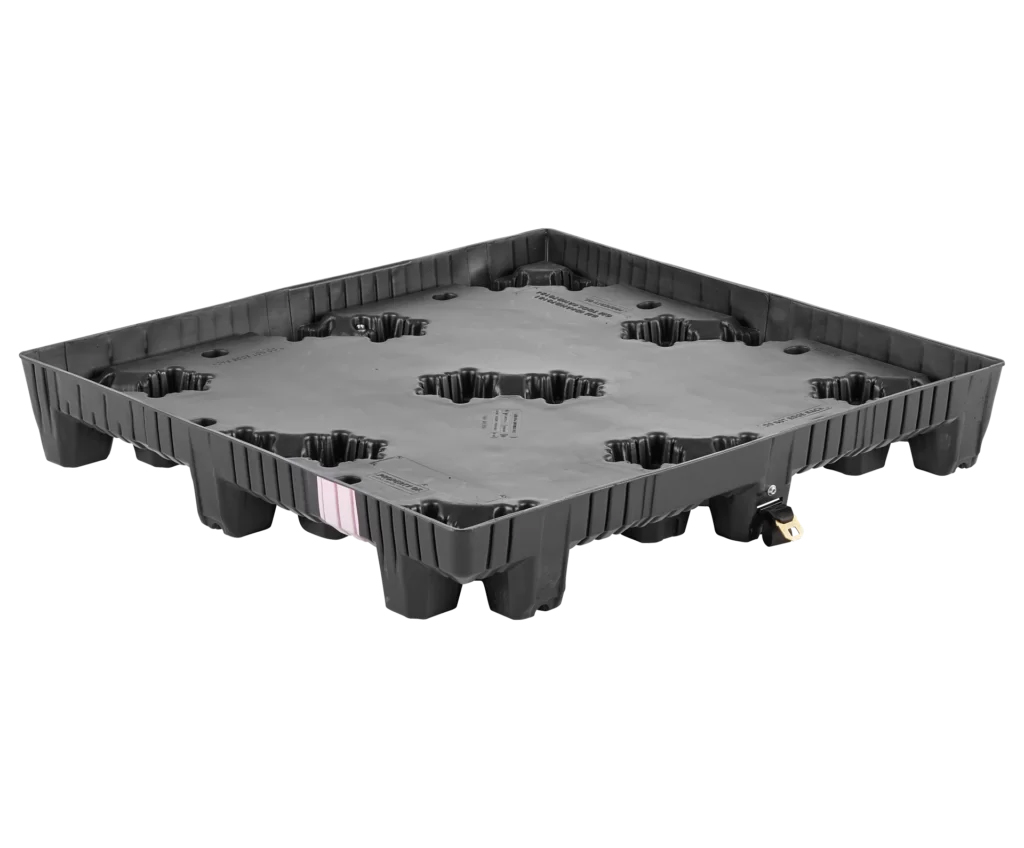 Thermoformed Heavy Duty Pallets
At the height of our pallet pyramid you will find the Heavy Duty pallet. This super star pallet has, quite literally, been engineered for performance. Used best in rugged, everyday industries like grocery, food service, and many more, this workhorse pallet sports ergonomic handholes and oval leg designs that are compatible with most nestable pallets in the market. The thermoformed manufacturing process makes this pallet durable in colder temperatures like freezer settings, which makes it more forgiving than similar injection molded products. With a reputation of outstanding performance in some of the largest grocer chains in the nation like Kroger and UNFI, we're positive that the Heavy Duty pallet is ready for your organization.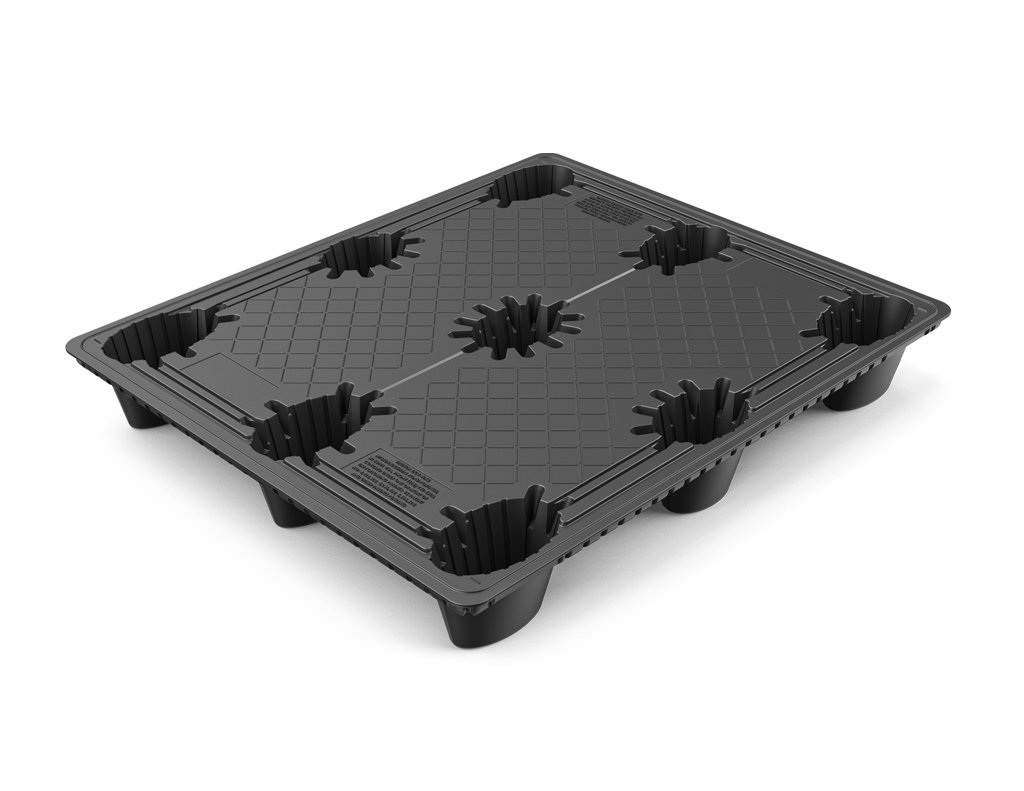 TruGrip™ Technology
Something all these pallets have in common is their TruGrip™ surface. This is an antiskid material unlike any other. With the highest coefficient of friction on the market today, it not only reduces loss of product but also helps keep your organization safe. The TruGrip™ material prevents slippage of boxes as well as slippage on fork tines or floors. The Distribution Series also uses the impact absorbing TriMax™ design to further protect your product and personnel. This means you can rest easy knowing your product and your warehouse staff are safe.  
TruGrip™ isn't the only reason these pallets stand out though. With options like grommets, coditherm, stripe identification, custom logos or labels, and drain holes, this series of pallets truly has something for any need your business has. Made with recycled HDPE material, this thermoformed series also focuses on sustainability. Between TriEnda's pallet buy back program, the long life of our plastic pallets, and the 100% reusable nature of our materials, these pallets are environmentally responsible and sustainable.
Our focus here at TriEnda is always on the customer, that's why we have produced this series of pallets with our customers in mind. From the lightweight Economy and diverse Industrial, to the durable Heavy Duty, we have the right fit for every shipping need.
Didn't see what you are looking for here? Contact us, we look forward to working with you to create custom solutions for any project! Stay tuned for a new product in the distribution series of pallets launching soon!