Discover when it pays to invest in a prototype and test run in your packaging supply chain.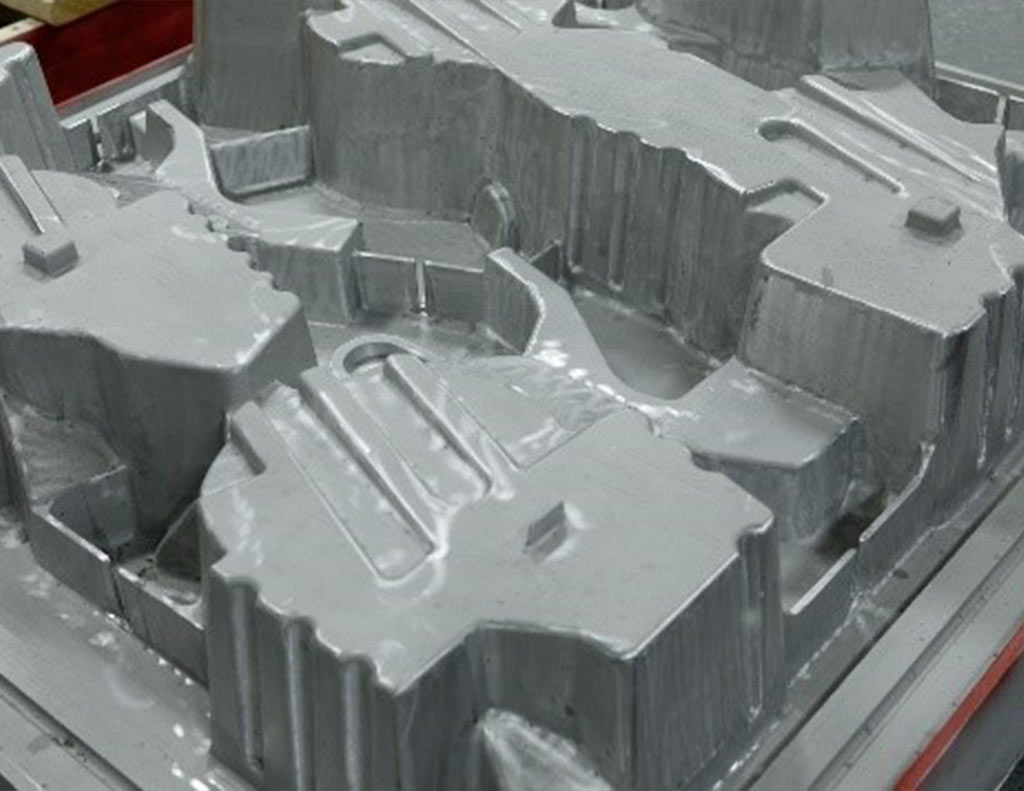 If you're on the fence about investing in a plastic product prototype because you're not sure whether it's worth the time and money, here's what sales manager Mark Holmes tells our clients who know and trust us: Prototyping is absolutely worth the investment for any custom application. Combined with a thorough sample test run, prototyping can be particularly helpful before making a significant change to your packaging supply chain, for example, switching from wood to plastic pallets.
In this post, we'll answer the following questions about plastic product prototyping and testing to illustrate how your time and money will pay off:
Why should I invest in prototyping and testing for pallets, trays, bins, etc.?
What happens if the prototype fails?
What is the process?
How long does it take?
How much do plastic product prototypes cost?
Keep reading to discover the answers to these questions about plastic prototyping and testing.
Why should I invest in prototyping and testing?
Prototyping provides a representative sample that you can test to ensure that your new plastic product will smoothly integrate into your system and tick all your specification boxes. Small differences can cause big headaches if they're not adequately accounted for. That's why we place such value on the testing phase, which gives you peace of mind that your order will:
Fit your forklifts, hand pallet jacks, conveyor equipment, and other equipment
Not deflect during manufacturing
Meet your weight and design requirements
Maintain performance and durability when shipping downstream
Not present any unforeseen or costly challenges
What happens if the prototype fails?
Our engineering department is one of the largest in the industry, giving you access to a wide breadth of experience, resources, and brainpower. However, if the prototype we design for you falls short when it's put to the test, we'll tweak the design to address any issues that arise. It's a lot more cost-effective to make any necessary changes in this stage than after the aluminum tool has been cast, and your order is complete.
What is the process?
Concept and design: The first step in our prototyping process is understanding how you'll be using our plastic products. From there, we're able to create custom concepts and designs factoring in your application, the measurements of your equipment, the weight-bearing requirements it must be able to handle, and any other specifications you have in mind. Once the process begins, we keep you informed at every stage and welcome input.
Sample development: After you approve the prototype concept and design, we'll create a wood engineering pattern, which we can use to develop the plastic product sample(s) that you'll use to test in your warehouse and manufacturing processes.
Sample testing: To comprehensively test your samples for form, fit, and function, simply circle them into your day-to-day workflow – you can even ship a load downstream and request feedback from your customers. Testing is an opportunity to watch how the sample products perform, making sure they don't deflect, fail under a certain weight, or cause any unanticipated conflicts with size or fit. We can even come on-site to observe and discuss the results together.
Design modifications (if needed): If testing reveals that something could be improved, we will make any necessary changes and send you a new plastic product prototype to sample. We want you to get precisely what you need and ensure it's 100% right the first time, so you don't need to worry about the costs and hassles of retrofitting after the fact.
Pre-production and order completion: Once you're happy with the prototype performance, we will send the approved pattern to the foundry to make an aluminum production tool. As soon as it's ready, we'll create a final pre-production sample for you to test and reconfirm that it meets your specifications. Upon your final approval, we'll produce and deliver your full order.
How long does it take?
Because many variables can affect the timing of the prototyping and testing phase, we usually tell customers to allow a few months to receive your final order. If you're in a schedule crunch, we can look for opportunities to condense the lead time where we can. However, being thorough is our top priority, as it helps you anticipate any issues before committing to a large order.
How much do plastic prototypes cost?
We want our customers to be confident in the solutions we're providing before they invest a dime. We will work with you to determine your needs, come up with a few initial concepts, and provide you a quote—all at no charge. That way, you'll have all the information you need to evaluate the benefits and see how the cost would fit into your budget. 
A few factors that can impact the cost of your prototype and final order quote include:
Single or twin sheet thermoforming
Material gauge thickness
Level of detail
Order volume
Get in touch with us today to arrange a quote and see if plastic product prototyping could be a good option for you! You can also reach us by phone at 800.356.8150.
---