Learn why the One-Way pallet could change the way your ship products.
Looking for a solution to your single-leg shipping needs? The TriEnda One-Way Pallet is the sanitary, safe, durable, efficient, and sustainable answer to what's missing from your material handling reservoir. Read on to discover the perfect uses and many advantages of the One-Way.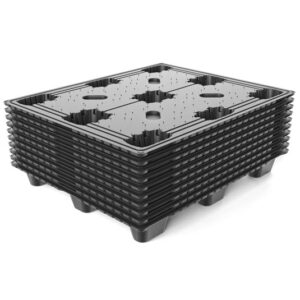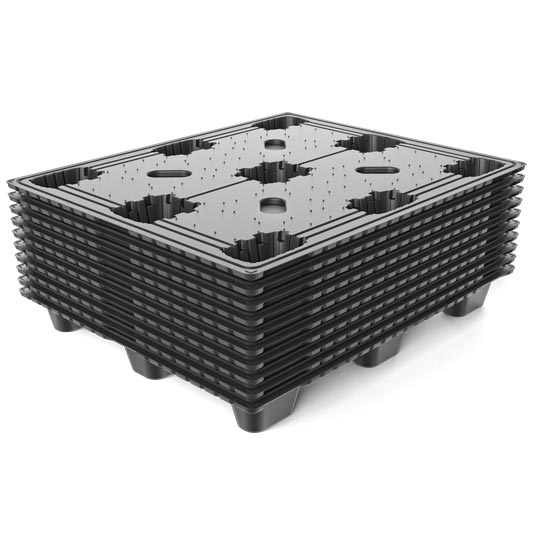 International Shipping: Our One-Way Plastic Shipping Pallets are ISPM 15 exempt, which means you can ship anywhere around the globe without having to worry about the hassle of fumigation and additional customs approval. This not only saves your organization money but also assures more timely delivery of your products by expediting the prolonged customs process that wooden pallets must go through.
Sustainably Focused Organizations: These single-use plastic pallets are recyclable, ensuring lower long-term costs, and a positive environmental impact. Unlike other pallets, the One-Way is both sustainable and responsible. This pallet is made from 100% recyclable materials meaning that it will never end up in a landfill. 
Unique Shipping Destinations: The One-Way is TriEnda's unique solution for all your unique shipping destinations. This lightweight, efficient pallet was designed for use in all types of spaces. With smooth edges, no nails, and efficient stacking ability, these small but durable pallets were created as a low-cost solution for single-leg journeys to all different kinds of businesses.