Officials are anticipating an urgent hospital bed shortage, and we're here to help.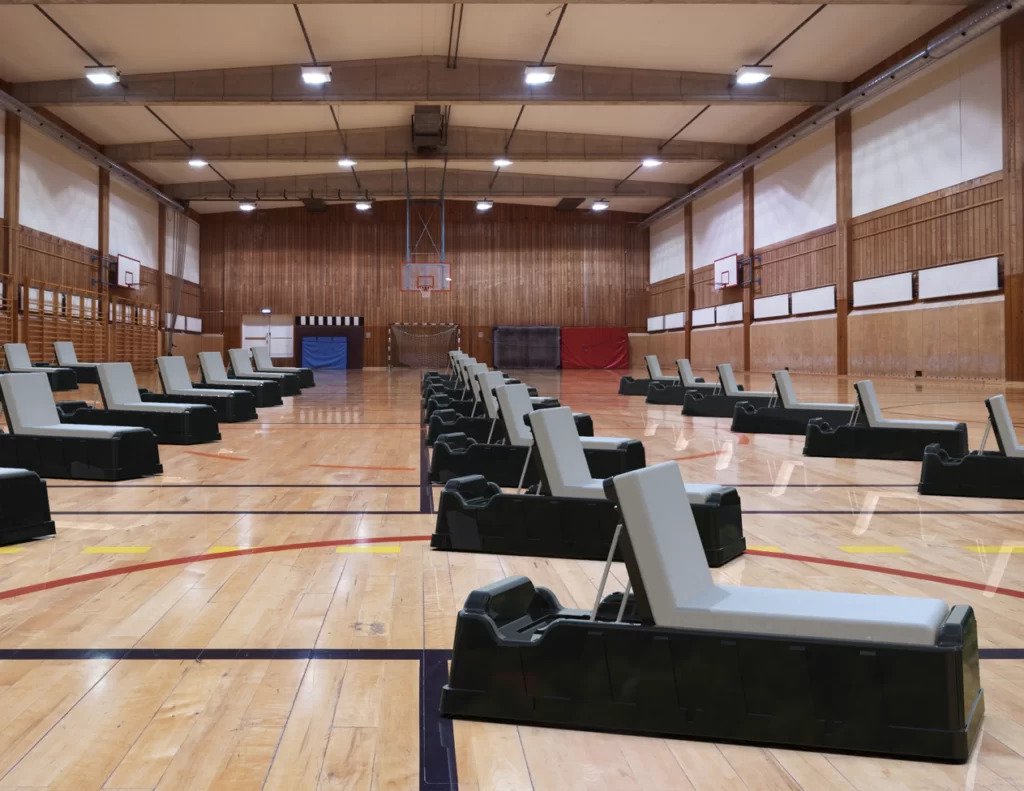 As officials warn of anticipated hospital bed shortages due to COVID-19, our parent company Kruger Family Industries (KFI) has announced a critical collaboration between TriEnda and our sister brand, Penda. We've joined forces to respond immediately to the global health crisis with a newly developed product offering: a low-cost and easily assembled Emergency & Disaster Relief Bed. 
Our engineers have completed the design of these beds that can be used by healthcare facilities across the United States and the world, and we are on track to begin production in the coming days.
The features of the Emergency & Disaster Relief Bed include:
Durability
Easy-to-clean and disinfect
Low cost
Quick on-site assembly
Nestable for efficient storage and quick redeployment
We will manufacture these emergency beds quickly and in vast quantities. These beds are durable, easy-to-clean, and can be assembled on-site without tools in just a few minutes. When they are no longer needed, they nest together efficiently for storage. The nesting allows for the reduced footprint of storage space and quick redeployment in future emergencies. 
In keeping with our Core Values, the Penda team is working around the clock to retool a 300,000 square foot IATF 16949 certified automotive facility near Madison, WI, where we will mass produce these emergency hospital beds. We have a goal of producing over 3,000 units per day to help alleviate bed shortages and provide relief and comfort to those who require critical medical care. If you're interested in placing an order for Emergency & Disaster Relief Beds, contact COVID-19@trienda.com or call 608-742-8982. Delivery will begin the week of April 13. To learn more about TriEnda, visit www.trienda.com.