Plastic Shipping Pallets: Small Format Pallet
Thermoformed HDPE Twin Sheet Construction
Our 30×42 Small Format Pallet is small but mighty. These durable, heavy-duty thermoformed HDPE plastic shipping pallets are also the lightest-weight pallet available on the market today. They're perfect for small spaces, from doorways and narrow aisles to coolers and freezers. These small plastic shipping pallets also are fully nestable to conserve space and reduce costs. The small footprint and ease of mobility make TriEnda's small format pallets ideal for the foodservice, grocery, and retail segments.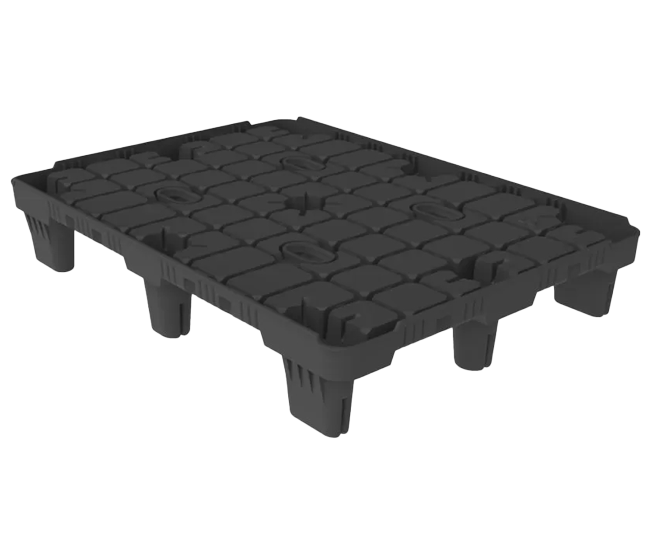 RECYCABLE. CRADLE TO CRADLE.
Sanitary, ships worldwide without delays.
Weather resistant, withstands humidity.
Impact resistant for long cycle life.
4-Way Forklift & Forkjack Entry
Versatile Pallet Solution
TriEnda's single sheet thermoformed construction provides strength while incorporating a light weight design. Narrow deck fits through small spaces like doorways, coolers, freezers and aisles. A perimeter lip prevents dangerous slide offs. Add our TruGrip surface option, for additional slide control with the highest COF on the market. A sanitary design with no hollow areas—a perfect choice for convenience and small format stores. Standard features include hand holes and drain holes. Options include stripe colors, coditherm, decals and mold in logos. FDA materials available with virgin resin.
Food and beverage
Grocery
Retail
Agriculture
Construction
Manufacturing
Pharmaceutical
Transportation and warehousing
And many more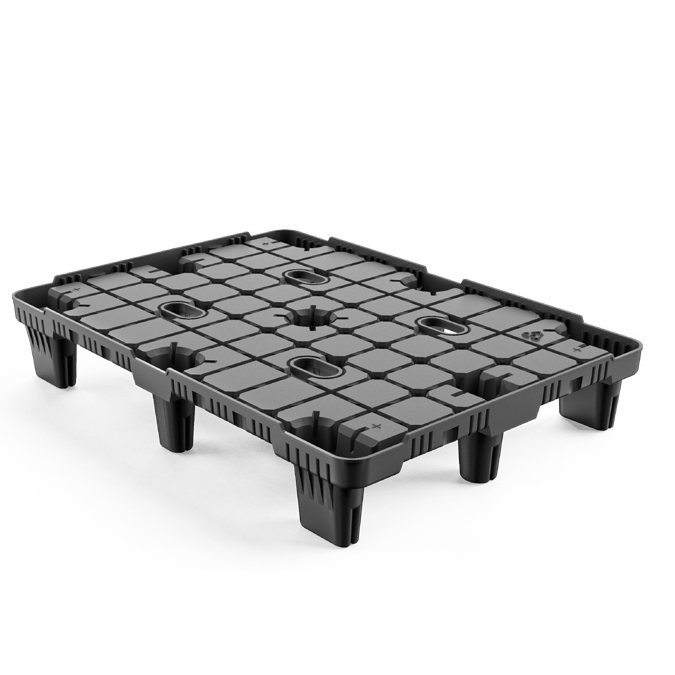 TruGrip™ anti-skid surface technology
FDA materials available with virgin resin
Wide range of stripe colors
Coditherm, decals or molds
Drain holes