Tough Pallet: Single Sheet Plastic Pallets
High-density polyethylene (HDPE) single sheet construction
The Tough Pallet is a lightweight, single sheet plastic pallet powerhouse constructed of durable, heavy-duty thermoformed HDPE materials and molded-in, no-rust steel bars for strength and rigidity. The unique design provides minimal dynamic and rack deflection. Transportation is simplified with a 4-way forklift and forkjack entry, and a design that allows for racking in 40" direction. These single sheet plastic pallets are fully nestable to conserve storage space and reduce return shipping costs. Its single sheet design includes no hollow areas, which makes it a safe and sanitary option for the food processing industry.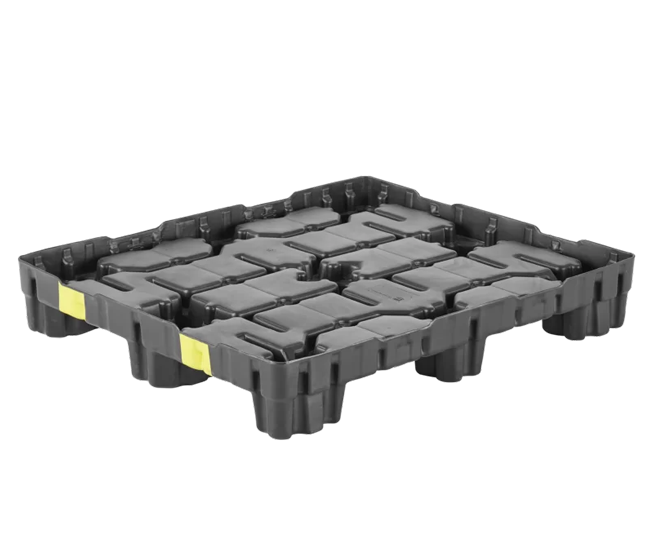 RECYCABLE. CRADLE TO CRADLE.
Sanitary, ships worldwide without delays.
Weather resistant, withstands humidity.
Impact resistant for long cycle life.
4-Way Forklift & Forkjack Entry
Construction
Food and beverage
Food processing plants
Manufacturing
Pharmaceutical
Retail
Transportation and warehousing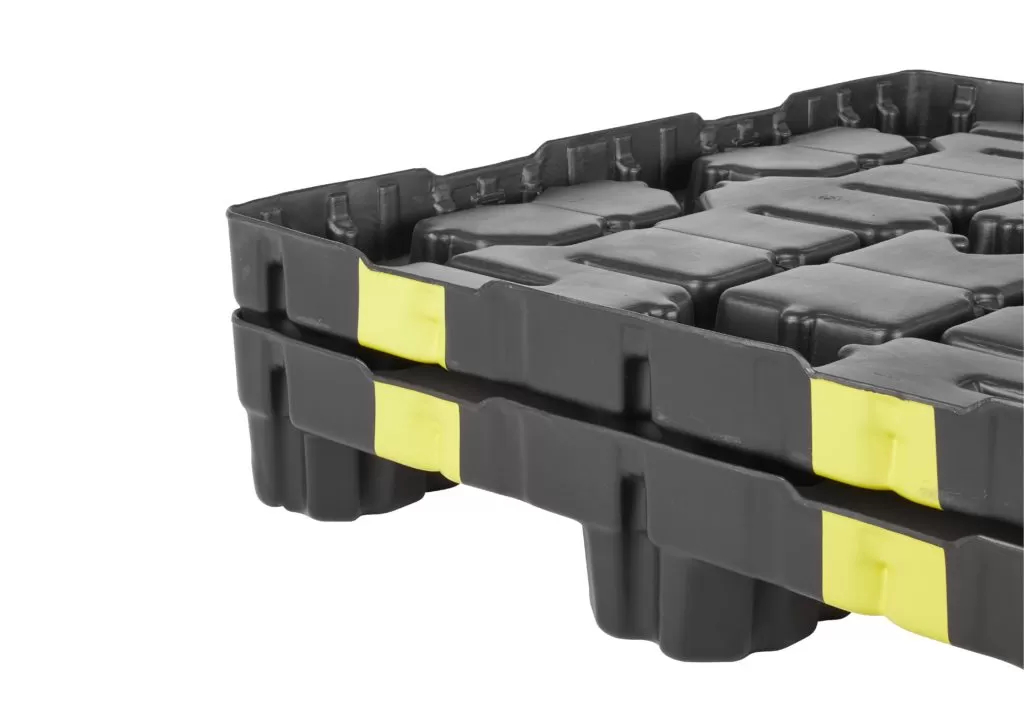 Standard or reinforced
Stripe colors
Stripe quantity
Drain holes
FDA materials available with virgin resin