Learn about the successful test run that led to the full product rollout of Cargo Protect+.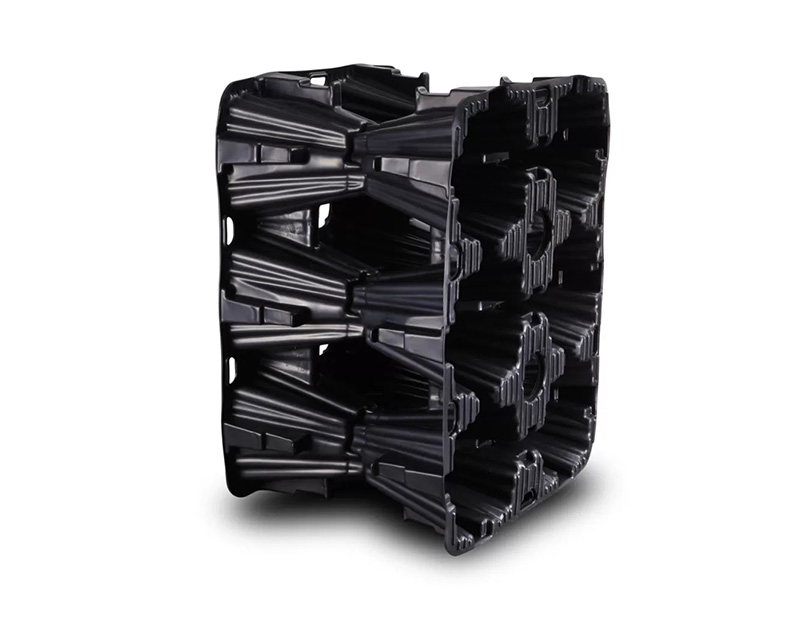 Our engineering and new product development teams continually collaborate to produce the best reusable plastic pallets and other material handling solutions. And sometimes, we get our inspiration from you – our clients. This post tells the story of how we turned one client's request into a revolutionary customized solution that decreases in-transit load shift and product damage.
Background
One of our clients is a leading national beverage manufacturer, and they came to us because they needed to optimally transport bottles and cans from its warehouses to its distributors. They were previously using corrugated dunnage but were unhappy with the amount of environmental waste and high operating costs.
Armed with marching orders, our large engineering team immediately combined their vast wealth of knowledge and the latest technologies to strategize innovative and cost-effective concepts to meet our client's needs and budget. Read on to learn more about the details and results of this custom project, and how it eventually led to the rollout of our newest cargo protection system called Cargo Protect+ (formerly Paylode).  
The Challenge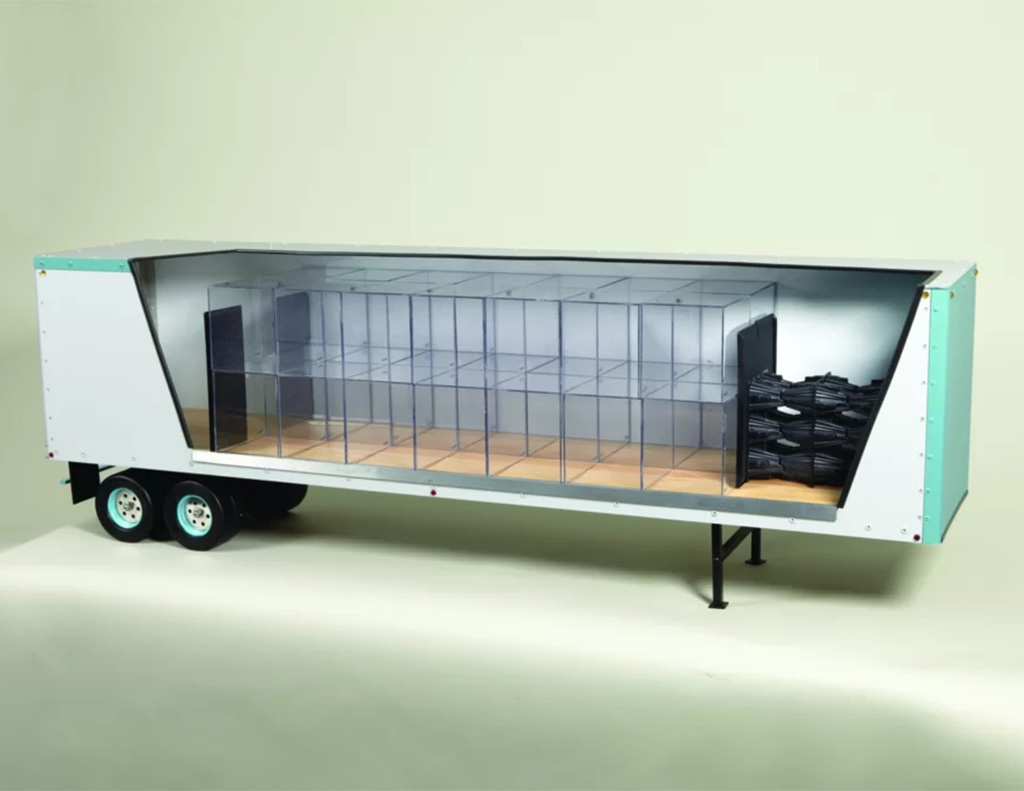 To develop an advanced cargo protection system that reduced both environmental waste and operating expenses for our client, we started by identifying initial project criteria that would become central to our concept, design, and prototyping process.
We determined that the new cargo protection system must:
Reduce operating costs
Reduce environmental impact
Reduce load damage
Next, we assembled our team of industry-leading manufacturing and engineering professionals with diverse backgrounds and skillsets. They researched, studied, and developed an extraordinary solution for our beverage manufacturing client that we couldn't wait to present to them.
The Solution
Born from a single client request, our team developed the initial reusable plastic concept to replace their wasteful and costly corrugate dunnage, which would later become Cargo Protect+. We tailored the idea for this lightweight and user-friendly cargo protection system specifically to our beverage client's cargo requirements to help them safely transport bottles and cans.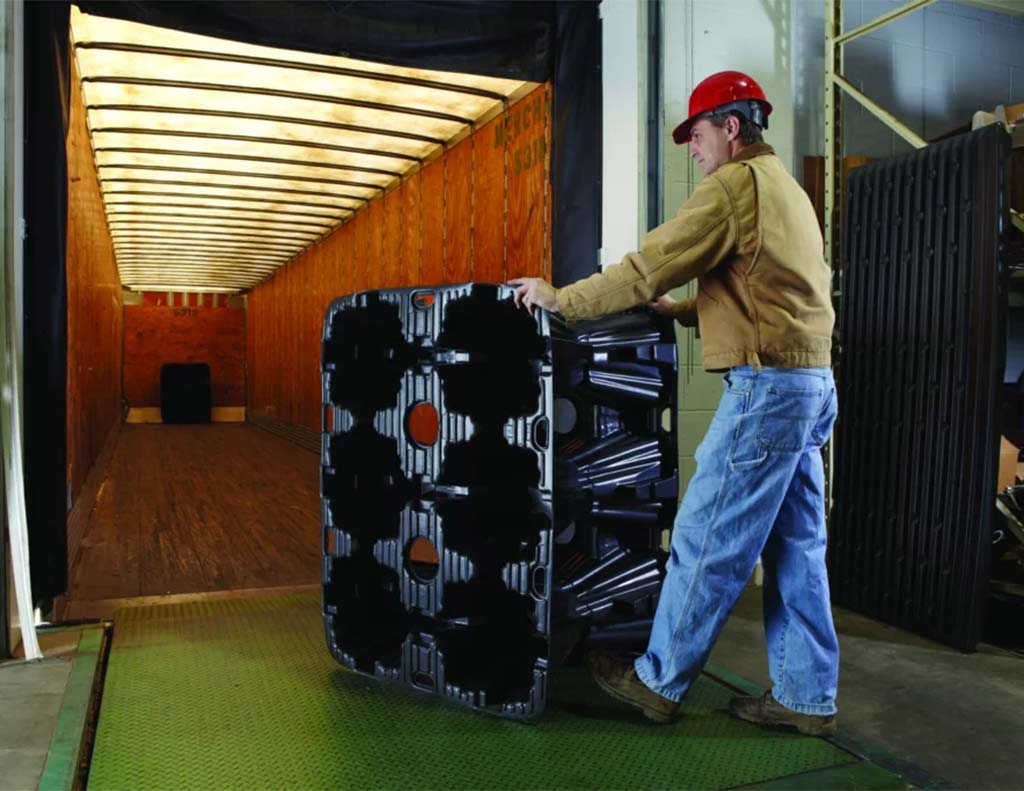 Thrilled with the design and concept, we moved on to the prototyping process so our client could test this solution in their real-world application. In the next section, discover how Cargo Protect+ performed when put to the test.
The Results
When our client incorporated the customized reusable cargo protection system into their supply chain, the results blew both our and their expectations out of the water. Following are a few of the highlights:
Reduced operating costs – Our client saved $8 million in operating costs by eliminating the expense of purchasing cardboard and wood dunnage for every load.
Reduced environmental impact – With a goal to eliminate 20% of waste sent to landfills, our cargo protection system helped our client meet that goal five years early! They estimate eliminating nearly 7,700 tons of solid waste and saving nearly 41,500 trees every year.
Reduced load damage – With a 60 percent reduction in damaged loads, our client's load damage was reduced by more than half.
Even though we met all our client's goals that we set out to accomplish at the start, the successful performance didn't stop there. As a result of using this custom cargo protection system, our client also experienced:
More efficient product transport – Our client can load more bottles and cans onto every load to maximize the weight of the shipments. For rail shipments, Cargo Protect+ enables a 35 percent increase in weight loads.
Reduced injuries – Switching to a lightweight plastic cargo protection system helped our client eliminate the source of 25% of all recordable injuries, both from strains due to heavy bulkhead spacers and splinters caused by wood.
Summary
Not only does Cargo Protect+ result in more savings, less environmental impact, and less damage, but it can also help with load optimization, injury prevention, and more. How could your company benefit from this superior product protection for rail, truck, and intermodal freight transport?
When it comes to cargo protection systems, look to Cargo Protect+ (formerly Paylode). Contact our sales team online or call 800.356.8150 today to learn how you can also experience exceptional results.