Discover how our in-house machine tooling repair service works.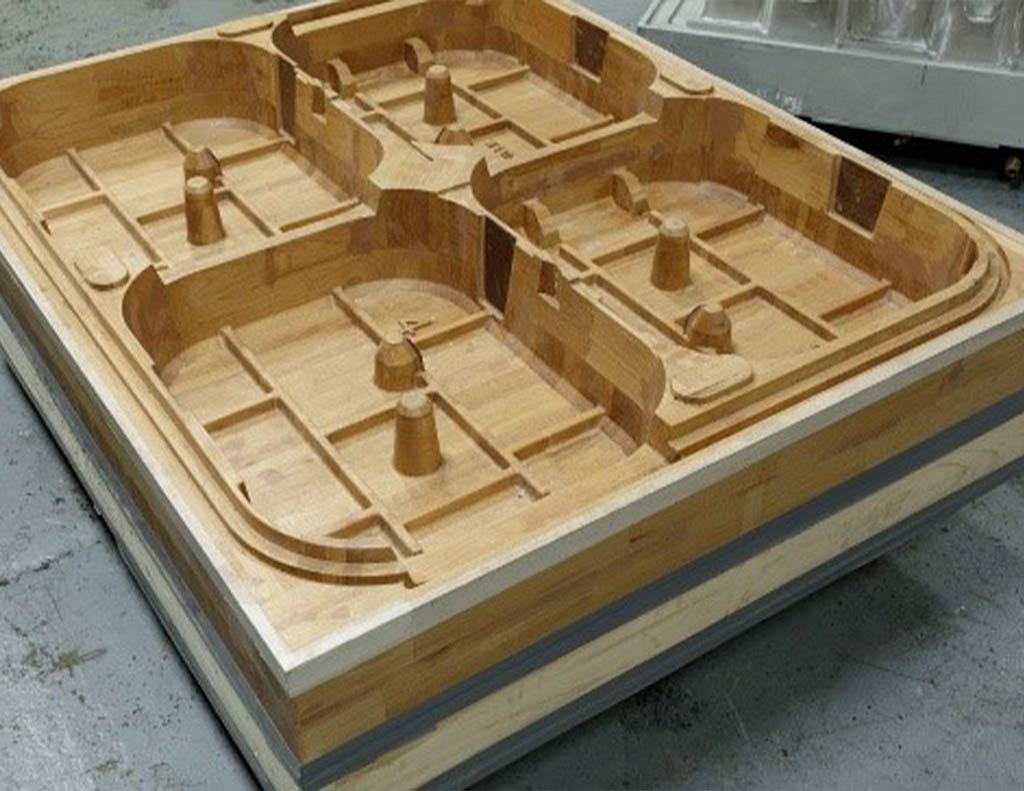 As a leading plastic pallet manufacturer, our in-house machine tooling repair service helps us maintain and repair your tools to ensure production-ready status. Look into what this service does, how it all works, who can benefit from it, and the advantages you can expect from machine tooling repair.
Our machine tooling services
Regularly updated and well-maintained tools are necessary to create custom material handling solutions. By using the latest technology, we can manipulate tooling in-house to meet your ever-changing needs.
We proudly offer the following machine tooling services:
• Machining: Shape tool into specified design
• Welding: Fuse tool for long-lasting results
• Fabrication: Custom tooling solutions
• Upgrades: Improve the current tool
• Modifications/Maintenance: Implement changes that improve tool performance
• Machine Tooling Repair: Mend any damage in the tool
We can form the tool's gauge/material thickness anywhere from .060 inches to .450 inches, depending on your request. Contact us to learn more about the tooling services we provide.
Our machine tooling repair process
When you choose to take advantage of our in-house machine tooling repair services, you'll find an unmatched consistency in what we do. We follow the same step-by-step process every time:
1. We start by going over the specifications of the tool.
2. We take note of the requested changes and ask for the CAD data and blueprints or drawings.
3. Once we have all the required information, we create a quote.
4. Upon your approval of the quote, we begin to generate parts for your review.
5. You have the option to provide a purchase order up-front or make the payment after the sample parts meet your satisfaction.
Our process is easy, accurate, and streamlined, so you can focus on what you do best.
Who can benefit from our machine tooling service?
If you already have tooling on-site at our facilities, we can easily make any adjustments required to meet your specifications. However, if you don't currently have tooling on-site at our facilities, you can still utilize our services. Our team of engineers have developed a reverse engineering process that allows us to re-create any tool. Once the tool is re-created, we then keep it on hand which allows us to implement any future changes to welding, fabrication, upgrades, or modifications based on your needs.
What are the advantages of machine tooling repair?
When you move forward with our machine tooling service, you will also enjoy the following advantages:
• Easily upgrade tools to a new level
• Efficient repair of molds
• Maintenance and modification as needed
• On-site welding and fabrication
• Convenient access to our "one-stop-shop" for all product needs
We take great pride in our work, and it shows. At every step of the process, you can rest comfortably knowing that our talented teams will use the latest technologies and advancements to prepare your tooling for production. We are committed to quality and lead the way in the material handling industry and custom products.
As your needs continually shift, so does our product and service offering. You can count on us to provide the products and services you need to keep your supply chain running smoothly. Contact our sales team online or call 800.356.8150 today to learn more about how our machine tooling repair service can benefit your company.