Learn why plastic pallets are not only more cost effective for your company but also the sustainable choice.
TriEnda always focuses on sustainability. Whether it is making our manufacturing process more efficient, creating environmentally friendly recycling systems, or showing possible customers the environmental benefits of using plastic versus wood pallets; we continually put environmental responsibility at the forefront of everything we do.
Take a look at all of the green advantages that thermoforming has to offer!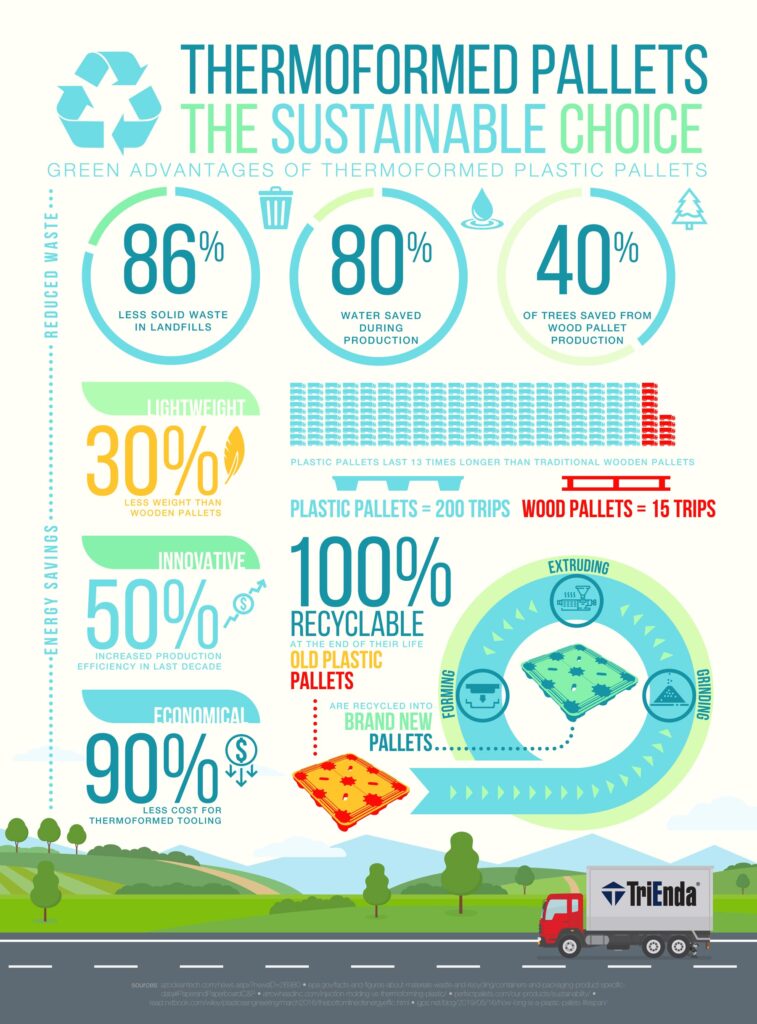 Interested in learning even more? Feel free to contact us to explore all the advantages that TriEnda's thermoformed products and experienced team has to offer.