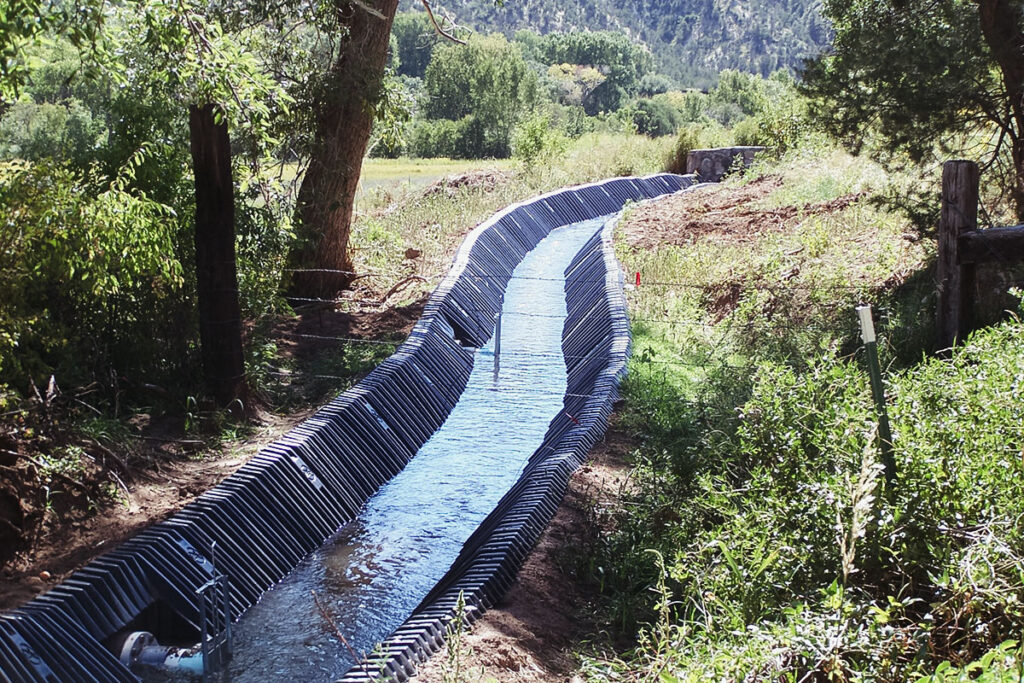 Learn more about the flexible HDPE ditch lining system made by Krueger Family Industries.
SmartDitch® is one of KFI's lesser known products that acts as a ditch lining system and is the smarter approach to water management.
With a variety of products and uses, the SmartDitch® product line is key to controlling drainage, flow control, erosion control, irrigation, on-site dewatering and much more.
A look into SmartDitch® must start with the forming process. Like many of our other products, SmartDitch® is made of High-Density Polyethylene (HDPE) material which is heated and formed through the thermoforming process. To an outsider, this product is essentially a trench lining, however the possibilities of the SmartDitch® product are endless. While this not only helps with water management, it also helps prevent erosion and sustain fragile environments from run-off.
This line of versatile channel lining solutions includes a trapezoidal ditch liner, a semi-circular ditch liner, and MegaDitch system, fittings for each liner system, and a maintenance pack.
Trapezoidal Ditch Liner– this trapezoidal system is a virtually leak-free channel lining system which has been designed to control and direct the flow of water and other fluids. The corrugated design helps regulate the flow of liquid from flat to steep grades while still being light weight and easy to handle and install.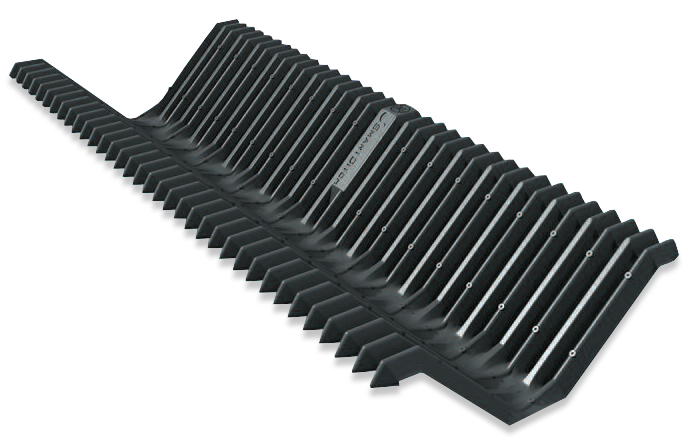 Semi-Circular Ditch Liner– This system is often used for both permanent and temporary applications as an above ground lining solution. The corrugated material helps keep flow rates consistent and predictable while still providing excellent tensile strength and durability. At just 64 lbs per section, this lining system is easy to transport and install as well.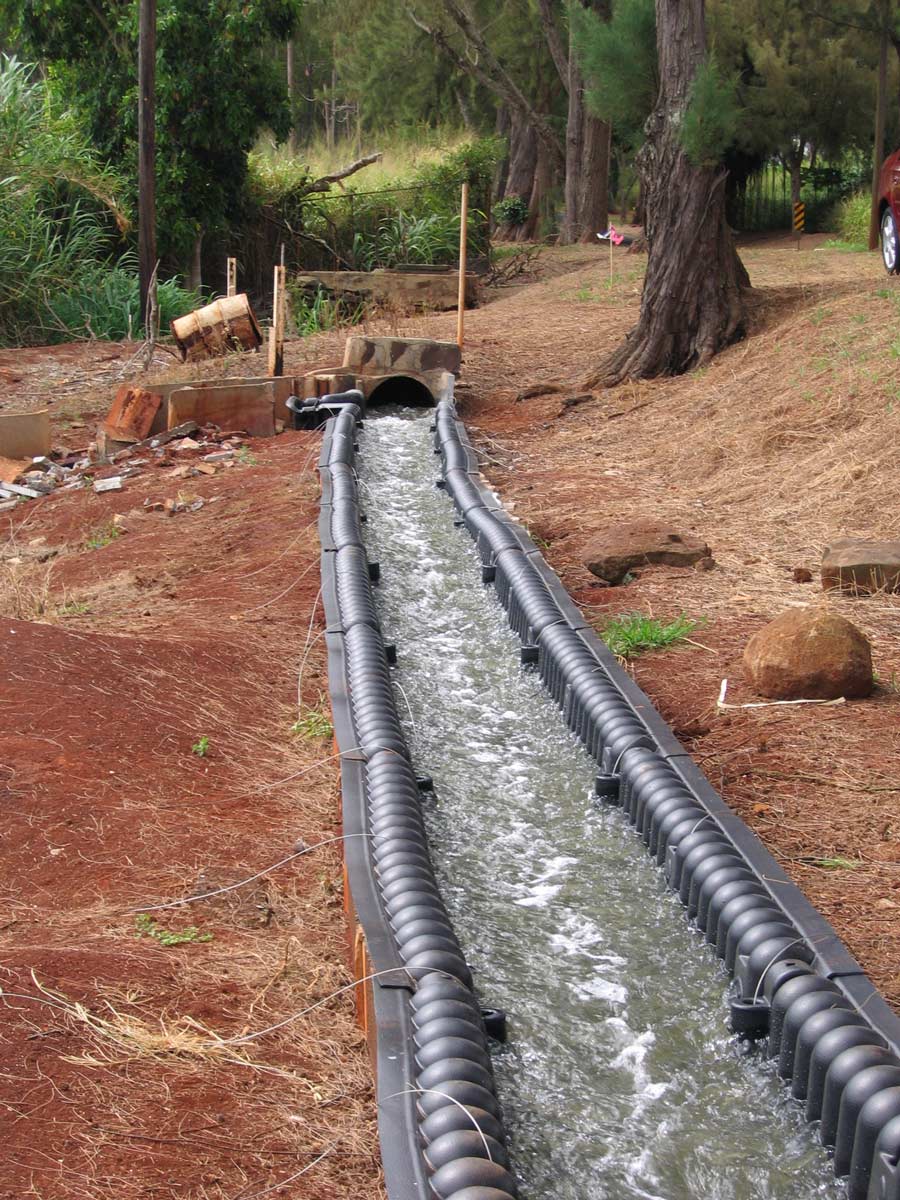 MegaDitch System– This is the largest scale water control solution in the SmartDitch® system. This was developed to fulfill larger scale liquid flow needs by using an expandable HDPE channel. Engineered with sidewalls to fit different slopes and grades, and base and wall section connected for maximum expandability, the MegaDitch system fits both flat and V-bottom channels. The great thing about MegaDitch is the flexibility. This system has virtually unlimited expansion capabilities and is ideal for uneven terrain, or steep slopes.
Fittings and Maintenance Packs– In addition to the SmartDitch® systems, fittings and maintenance packs are also important to each water flow system. The fittings are specially engineered to broaden the range of applications such as drainage, erosion and sediment control, land development, irrigation, industrial site containment systems and temporary flow diversions. The fittings provide the design flexibly needed for both large and small-scale projects. Maintenance packs are the simple, cost effective solution to permanently repair or maintain water control ditches.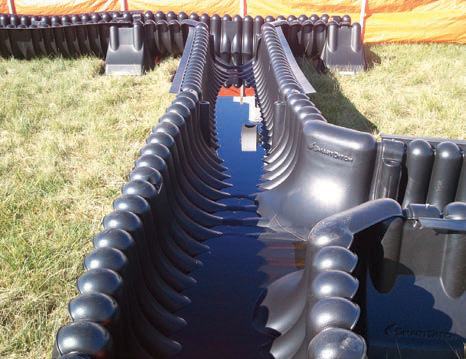 The SmartDitch® system has been used in residential areas, mining facilities, landfills, industrial spaces, agricultural zones, and by the Department of Transportation near roads, highways, and construction areas. Used for everything from removing water from neighborhoods, to redirecting hazardous waste run-off, SmartDitch® helps create safe and environmentally friendly spaces.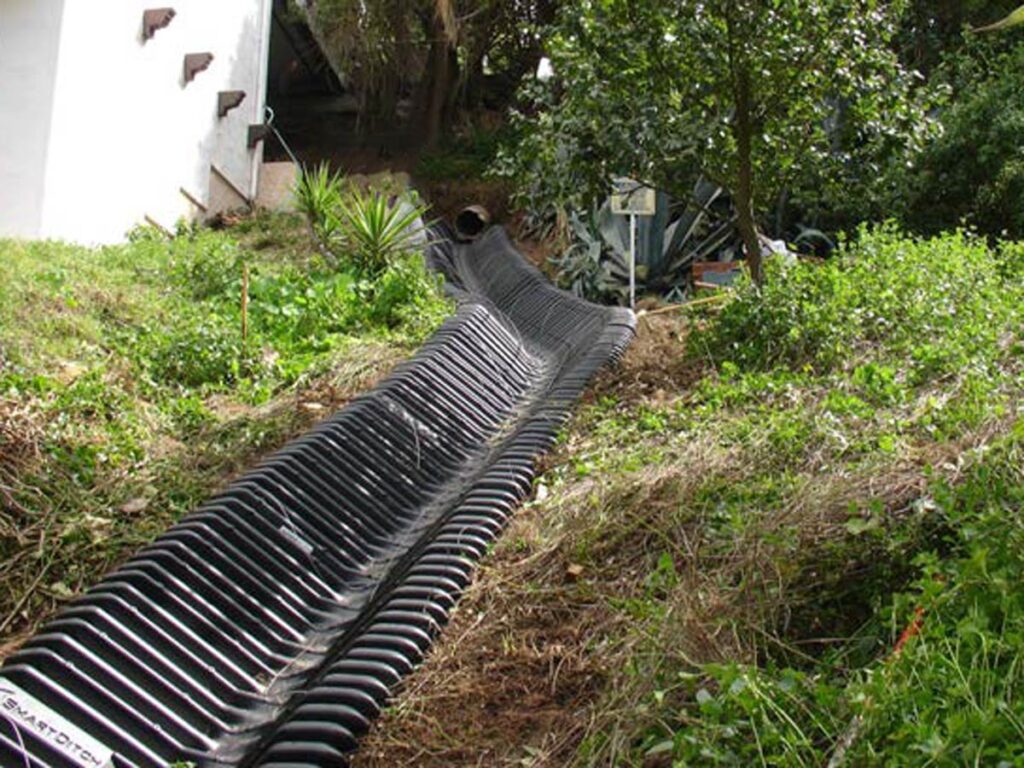 For a smarter way to manage water, SmartDitch® is the leak-free channel lining system that is specially engineered to control and direct the flow of water or critical fluids. Interested in learning more? Contact our sales team today!