While designed to protect the planet and save you money, not all initiatives are created equal.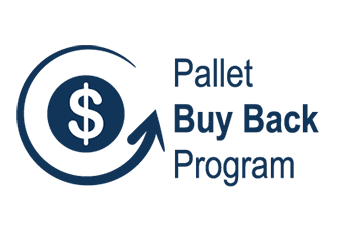 In the world of supply chain management, pallet buy-back programs are becoming increasingly prevalent – and for a good reason. When a supplier buys used plastic pallets back from their customers, they go on to recycle the materials and credit their customers toward a future purchase.
While preserving natural resources and saving money is a win-win scenario, be sure to look at a program carefully before participating. In many cases, they lack certain elements that make them exceedingly beneficial for the environment and their customers. In this post, we'll cover three exclusive bonuses of our plastic pallet buy-back program:
We prioritize reusing over recycling
We guarantee consistent quality and performance
We make participation astonishingly easy
With the rise in eco-conscious pallet suppliers, it takes more than good intentions to protect the planet and profits. Keep reading to learn more about the ways that our pallet buy-back program strives for more.
We prioritize reusing over recycling
Recycling may be environmentally superior to disposing of pallets in a landfill, but it does still require energy and costs to grind down and repurpose materials. On the other hand, reusing transport packaging again and again before having to replace vastly improves environmental efficiency.
With these concepts in mind, we developed a manufacturing process for every pallet originating from our facility that centers first on reuse, and second on recycling. The more times you can reuse our plastic pallets, the more the planet – and your bottom line – benefit. In the right conditions, our customers often get 50 turns or more, drastically decreasing the costs of replacements, disposals, or repairs common with less durable, one- or limited-use materials. Of course, any pallet can only take so much wear and tear. When your plastic pallets have reached the end of their usable lifespan, we'll repurchase them for recycling and you'll start anew.
This energy- and cost-saving cycle of reusing, recycling, and reusing again directly translates to less waste in landfills, lower greenhouse gas emissions, and more savings from fewer reorders.
We guarantee consistent quality and performance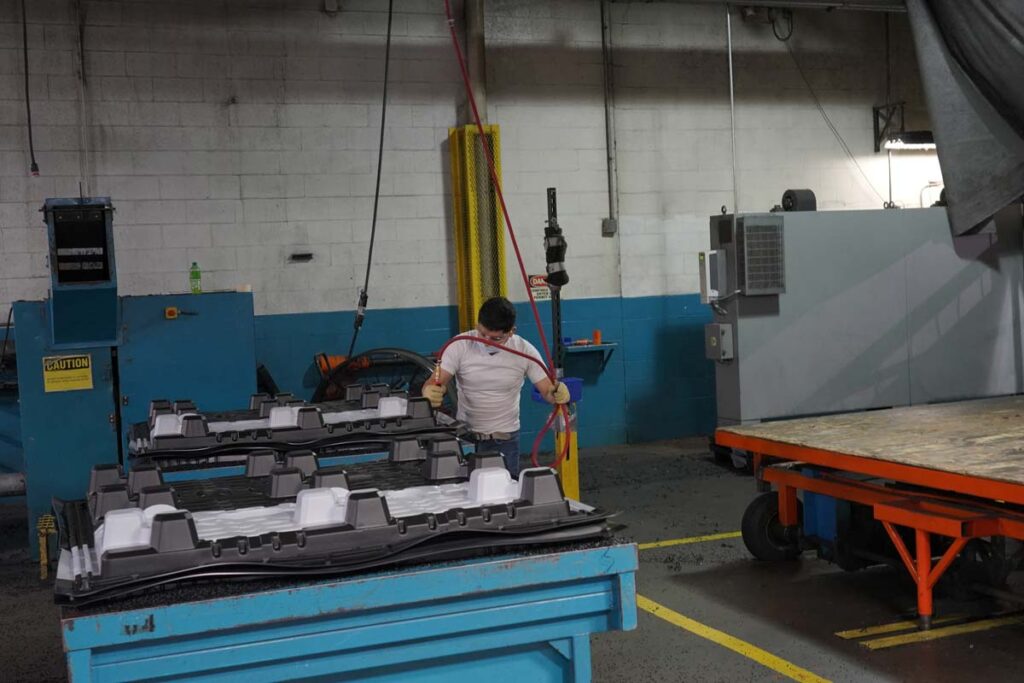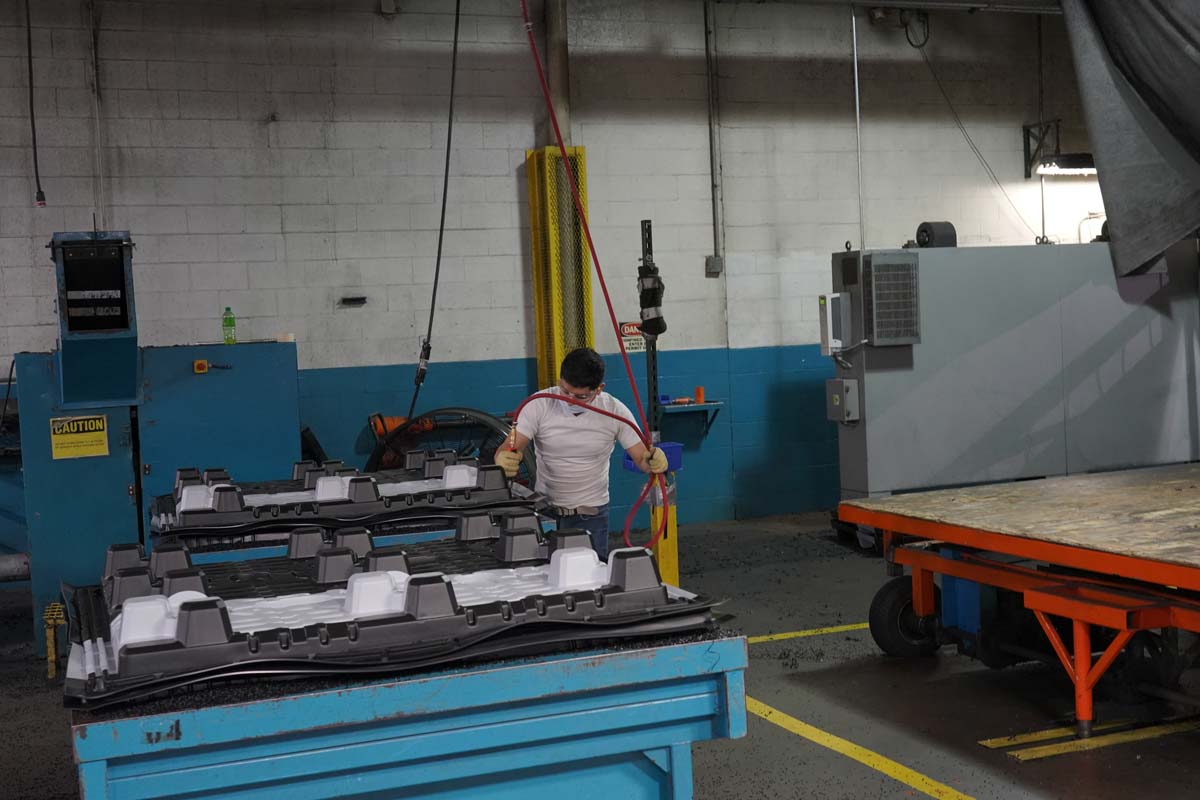 With certain types of plastic recycling, only a fraction ends up turning back into usable material. If a buy-back program accepts pallets made from unknown materials and combines them during the recycling process, the quality of their recycled pallets may suffer. Recycling sub-par materials – whether knowingly or not – can also limit how many times the pallets can be successfully repurposed.
Our program is different. Because we have a proprietary resin blend specifically designed for durability and reuse, we get a pure stream each time we grind and recycle our pallets. By not contaminating our resin with any other potentially damaging materials, every plastic pallet from our facility will meet the same rigorous quality and performance standards.
We make participation easy
No one (except us) wants to spend their days thinking about what to do with old pallets. If a buy-back program makes you jump through hoops to participate, it can be costly. They might ask you to drop the pallets off at various locations, require them to be in a certain condition, or shuffle you between different departments to arrange for recycling or repurchasing.
Our buy-back process is so streamlined that it doesn't take a second more than necessary. When your pallets need recycling, we can arrange for transport from your facility and deliver new ones. And it doesn't even matter what condition your pallets are in – seatbelt marks, nuts and bolts, we'll take it all. We'll work with you to upgrade the experience at every turn.
If you're thinking about switching from wood to plastic, we'll even buy your remaining wood pallets to make the transition that much smoother. While we're not a pallet broker, we're happy to take on the task of reselling them so you can get on with your day.
Preserving precious environmental resources and helping customers boost their bottom line are critical to our business practices—and we're passionate about making sure we do it right. To learn more about our prudent plastic pallet buy-back program or other benefits of working with us, contact our sales online team today or call 800.356.8150.