Standard AIAG Wheel Packs
Customized for All Vehicle Types
Our Standard AIAG Wheel Packs are available in a variety of standard sizes for commercial and passenger vehicles, as well as trays for raw castings and fully machined wheels. These wheel packs are compatible with conveyor systems and automated material handling devices. Secure your wheel pack loads with shrink wrap or non-metallic banding in specially formed banding slots. Standard AIAG Wheel Packs are stackable and designed to nest for low-cost, efficient storage and return shipping.
All our wheel packs offer a long service life, are ISPM 15 exempt, and are recyclable, reducing landfill waste.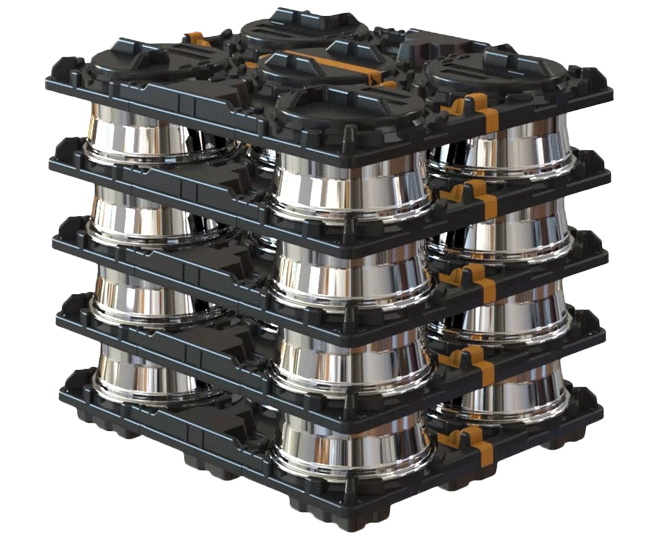 RECYCABLE. CRADLE TO CRADLE.
Sanitary, ships worldwide without delays.
Weather resistant, withstands humidity.
Impact resistant for long cycle life.
4-Way Forklift & Forkjack Entry
Automotive wheel manufacturing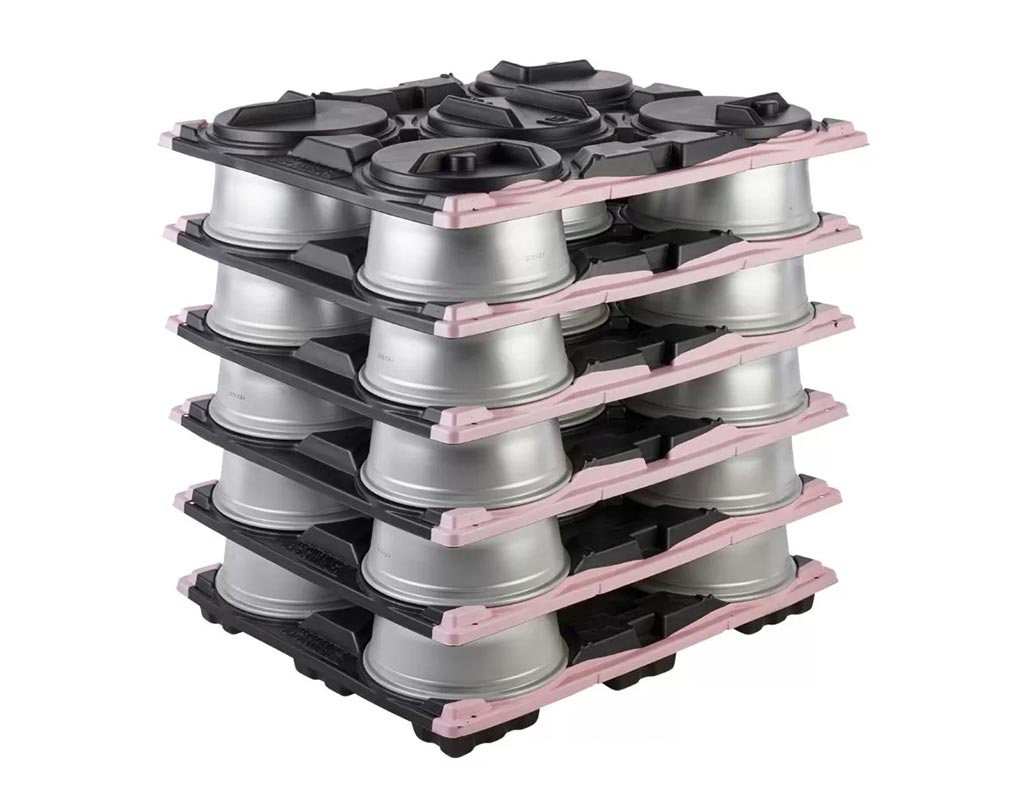 Custom stripe and sheet color options available
Formed-in logos
Ergonomic hand and robot holes